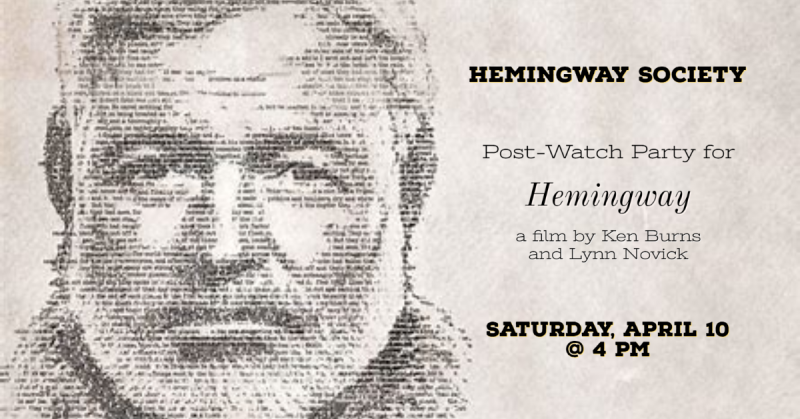 Calling all aficionados!
Hemingway, a film by Ken Burns and Lynn Novick, airs on your local PBS station on April 5, 6, and 7.  On April 10, join the Hemingway Society for a "Post-Watch" Discussion and Party.
Our discussion will feature documentary writer, Geoffrey Ward; Paul Hendrickson, author of Hemingway's Boat; and Steven Florczyk, author of Hemingway, the Red Cross, and the Great War; moderated by Krista Quesenberry, Hemingway scholar and Visiting Assistant Professor at Albion College.