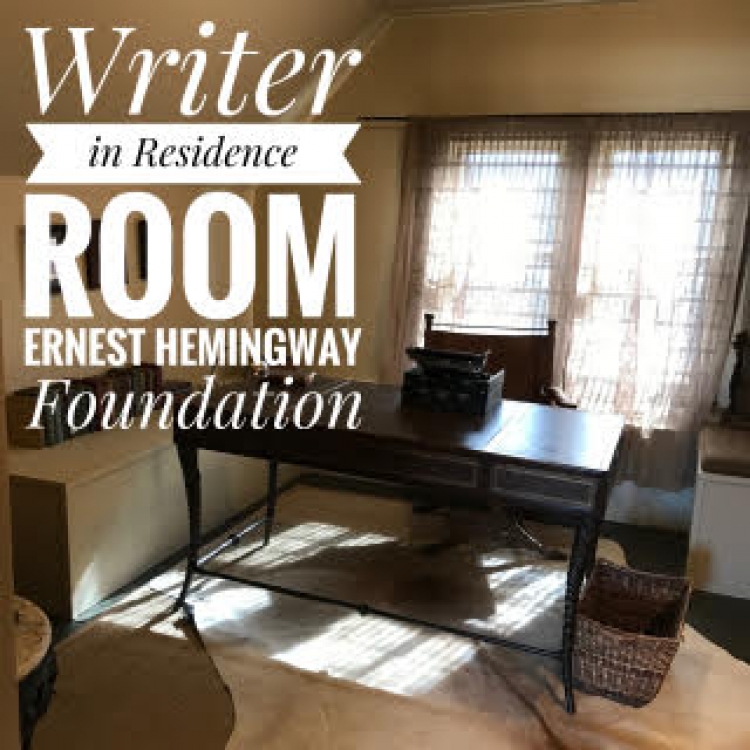 The Ernest Hemingway Foundation is seeking a Writer-in-Residence for the 2017-2019 term. This two-year program is designed to give writers what they need most in order to create great work: space and inspiration.
Converted from the attic where Hemingway once played, the Writer's Room has been used by prestigious authors such as Susan Hahn, Annette Gendler, and most recently David W. Berner.The writer will be given use of the workspace for two years ... featured prominently on our website/social media platforms ... and asked to provide one or more of the following programs: cultural/historical lectures, writing and publishing workshops, presentations, or readings.The Foundation's mission is to honor Ernest Hemingway's legacy through the promotion of thoughtful reading and writing," says John W. Berry, Foundation Chairman. "We are pleased with the level of interest the WIR program has garnered since its introduction in 2013, and look forward to welcoming our fourth Writer-in-Residence to Hemingway's birth home."
Apply Now! Click the link to download the application and policy/agreement.