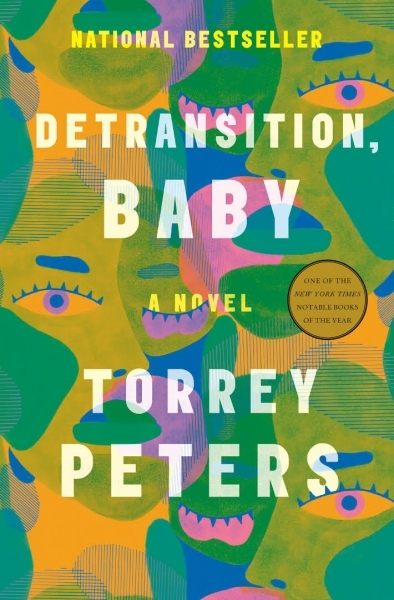 The 2022 PEN/Hemingway Award winner is Torrey Peter's Detransition, Baby:  A Novel.
From the Judges:
"Torrey Peters's Detransition, Baby, with its sharp wit, devastating clarity, and keenly observed characters, is exceptional not only for its fluid, intelligent prose but also for the way the novel challenges dominant narratives of time and of gender that flatten and erase the rich complexity of the lives of both cis and trans people. There's an elation, an honesty, and a verve to Peters's voice that sounds unlike any prose in recent memory, a unique energy which keeps the narrative moving as she threads in and out of the consciousness of her unforgettable characters. Detransition, Baby is a masterful portrait of an unlikely family navigating a world that so often forecloses trans futures, three characters struggling to learn to love each other with grace, tenderness, and, when all else fails, with humor."
For more information, visit the PEN press release.
Judges: Zeyn Joukhadar, Téa Obreht, Daniel Torday
Finalists: 
Burnt Sugar, Avni Doshi (The Overlook Press)
Dear Miss Metropolitan: A Novel, Carolyn Ferrell (Henry Holt & Company)
The Love Songs of W.E.B. Du Bois: A Novel, Honorée Fanonne Jeffers (Harper)
The Five Wounds: A Novel, Kirstin Valdez Quade (W.W. Norton & Company)