Wayne Catan, Brophy College Preparatory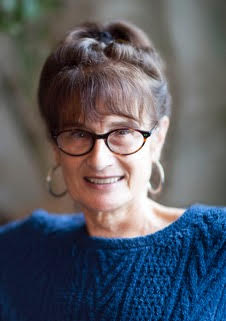 Q: Tell us about Household Words and the characters Rhoda and Leonard Taber?
A: Like many writers, I had been carrying around a story with me from my own life.  My parents died young—my father when I was five and my mother when I was in my twenties—so my otherwise secure middleclass childhood had its deeper news.  I then had the task of trying to carve a coherent story out of this.  Originally I thought I would start the novel with the mother's viewpoint and then move to the two daughters', but I stayed with the mother—I had come to appreciate the stretch of being in the viewpoint of a character so clearly outside me.
As it's happened, the use of not-always-sympathetic characters has been important to me in later writing. When I first read Chekhov, in high school, I was knocked out by the way he could move your sympathy into places it didn't want to go, and that's stayed with me.
Q: Did growing up in New Jersey inspire elements of Household Words?
A: I did grow up in suburban New Jersey.  At the time I was writing Household Words, I was living in New York in an era so flamboyantly different from the fairly rigid era in which I grew up that I really did look back on that place as full of lost details. 
 Q: Was there anyone at Sarah Lawrence College or NYU who motivated (and encouraged you) to become a writer?
 A: I was very lucky to study with Grace Paley at Sarah Lawrence College.  I had originally wanted to be a poet—Grace had all her students try writing prose if they were poetry students and the prosers had to try a poem.  It was my first story in college and I was quite thrilled with myself, though it was a few years before I decisively chose fiction.  Grace believed that the key to fiction was character and that a story could be organized like a poem, two ideas I've carried with me.  She was a great support and a great example.
 Q: How many times (and for which novels or book of stories) were you a finalist for the National Book Award?
 A: I was a Finalist for the National Book Award in 2004 for Ideas of Heaven. I was longlisted for the National Book Award in 2013 for Fools.  Both of these are books of linked stories.
Q: Do you remember where you were when you received the news about winning the PEN/Hemingway award?
A: I think I must have heard about winning the Hemingway when I was in my loft in a then-very-ungentrified part of lower Manhattan.   A few weeks later a group of friends had a surprise party for me—with a cake and people blowing tweeters and me flabbergasted.  One friend who couldn't come sent a singing telegram—an actor in a Western Union costume singing "Congratulations on your Hemingway," with lyrics set to the tune of "Seventy-Six Trombones."  A tape of the occasion records me saying, "I think I'm on acid." 
For the award ceremony, I went with my editor and my agent to the Kennedy Library in Boston.  Unbeknownst to any of us, I got to sit next to Jacqueline Kennedy Onassis at the dinner.  She was, of course, extremely gracious.  This was a little excruciating for me because we'd arranged to leave the dinner midway to get the plane back to New York.  I've been careful ever since to attend all ceremonies in full!
Q: Do you have a favorite Hemingway book or story?
A: I've been reading Hemingway since I was young, but I think he had the greatest influence on me indirectly, through Carver, whom I read much later.  My favorite works of Hemingway's are probably the stories in In Our Time.
Q: Tell us about your new book Improvement.
A: My new book, Improvement, is a novel, and I just had the news that it's been chosen as a Finalist for the National Book Critics Circle Award.  It begins with a young single mom in New York whose boyfriend is serving three months at Rikers.  Her one support is her aunt, a seasoned and sturdy person whose own history involves a marriage in Turkey.  As the younger woman gets tangled in the seemingly victimless crime of cigarette smuggling, an accidental death has consequences for a whole constellation of characters.  
My last three books have been linked stories.  With this book, I wanted to move back to the novel, to write something with the intensity of a line carried through but with the spread of a web of stories.
Q: Are you working on anything new at the moment?
A: I'm currently working on what might be linked stories again or might be a novel.  I can't tell!  Settings so far are New York and Thailand, and there's a father with a secret second family.
Q:  How can your readers and new readers keep up with your latest projects?
A: I have a website, joansilber.net.
Wayne Catan, Brophy College Preparatory 03/10/2018