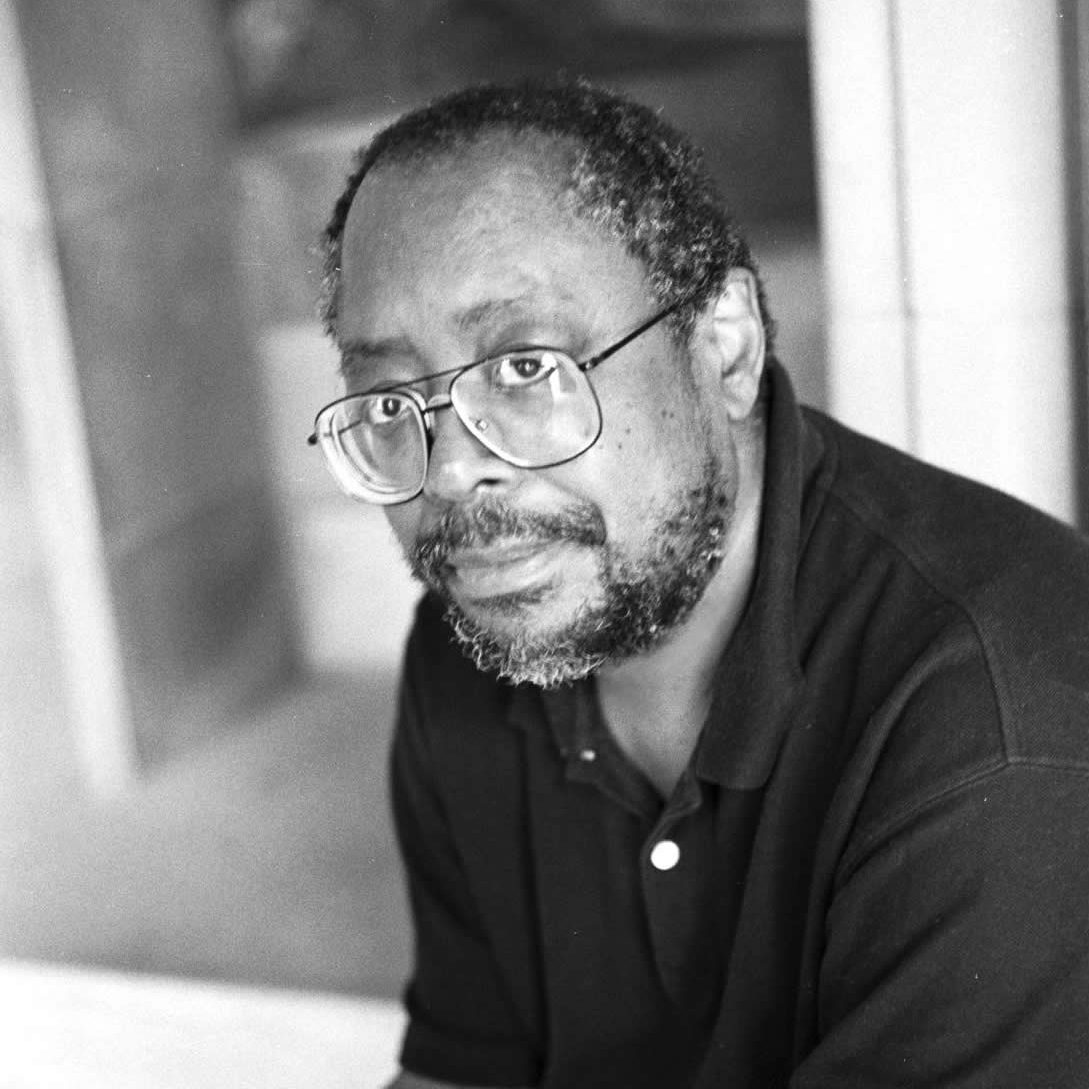 Edward P. Jones, 1993 PEN/Hemingway Award Winner for Lost in the City
Congratulations on your many awards including a Pulitzer Prize for Fiction, the National Book Critics Circle Award, the PEN/Malamud Award, and the PEN/Hemingway Award.
__________________________________________________________________
Q:  Some reports discuss the fact that you were inspired by Joyce's Dubliners when you wrote Lost in the City, but you exchanged Dublin for Washington DC, and you interchanged Irish denizens for African-Americans.  Can you expand on this topic, and did you know that Lost in the City would have such an impact on readers and critics?
A:  I read Dubliners when I was a sophomore at Holy Cross and I liked it very much. Lost in the City is not patterned after Joyce's book, but I thought it would be nice if someone did that for DC because Washington is a place full of neighborhoods.  Very few people at Holy Cross knew that Washington had different neighborhoods … that it was not just about the federal government. None of them are patterned on stories in Dubliners.
I did not expect it to be big. I am not that kind of thinker. I thought I would publish a book then the copies would wind up in the remainder bins in bookshops.  I was very happy it was published.
 
Q:  Can you discuss two of the stories in the collection: "The Store" and "Gospel" and talk about any autobiographical elements in them?
A:  I am not a person who takes things from my own life, my family's life, or the lives of my friends.  It all comes out of imagination, which makes it harder than taking something from your own life.   "The Store" was an actual place I visited when I was eight or nine. One day I came up with the guy who worked there and I ran with it. The creative brain is a weird place. The characters in "The Store" are not based on anyone I knew.
Same as "Gospel." I am Catholic, so I have never really been in a Protestant church. I cannot really tell you where it came from.  We live our lives, go about our days and something pops into your head. Once I come up with a logical beginning, middle, and end, I can write a story.   I have been blessed with an imagination.
"The First Day" is based on going to school with my mother, and the administration telling her that we were at the wrong district.  I did go to Walker Jones for elementary school.  The other 13 stories are completely made up.  Twenty percent of "The First Day" is from my own life, but I really do not like to do that.
 
Q:  Why did it take ten years to write The Known World?
A:  After Lost in the City, I remembered a footnote or a remark that a professor made about a black slave owner when I was in college. Like most writers, I wanted to go down a path that no other writer has gone down, so I picked up 40 books about American slavery for research, but I got bored. I read only 50 pages of one book, but I picked up three to four wonderful facts in the book. I put two of them in the The Known World.  One of those facts is that slaves in Virginia had a year to get out of the state after they were released or they would be placed back into slavery. If I had read those 40 books I would have come up with hundreds of facts, and the creative part of my brain fought against the logical part. And, if I read all 40 books the characters would have taken a back seat. It is 1855 Virginia, and the reader will always believe it until you say something that is not so. For example, you cannot have a character wearing a Rolex in 1855. You have to keep it real … to what the world was really like in 1855 Manchester County, Virginia.  The hard part is inventing all of the people giving them background.  
 
Q:  What do you say to people who compare you to other writers, such as William Faulkner?  
A:  I do not give it a lot of thought one way or another. I write to write, but if people have the evidence … that is fine. Same as in academia. In The Known World the only name I deliberately picked was Celeste because she is an angelic figure.
 
Q:  Did you know that The Known World was a special book, catching the attention of the Pulitzer committee?
A:  No. I had a day job that I started in 1983. I was a proofreader and I wrote a summary column.  In December 2001, I had five weeks of vacation, so I started writing the book.  Then, in early January 2002 they let me go after 20 years. I started writing during vacation and I gave myself a chore of writing at least five pages a day. Writing helped alleviate the depression from losing my job.  I was very fortunate that I was thinking about The Known World for ten years. If I had not, I would have been in trouble. January was a very fruitful month. I wrote every day, and by March I had the first draft of The Known World finished. That was the physical writing, but it took ten years of thinking about the book, and working it out in my head, to make the writing process go smoothly. 
My agent did say the book was good, and my editor cried when she presented it to editorial board at Harper Collins.
 
Q:  Did anyone at Holy Cross or the University of Virginia impact you as a writer?
A:  Dr. Gorash at Holy Cross said nice things about my work. He was a Henry James scholar teaching creative writing. His comments were inspiring.  I was 28 at UVA and I was more interested in literature classes there.
 
Q:  Do you have a favorite Ernest Hemingway story or book?
A:  I like "My Old Man," "In Another Country," and A Farewell to Arms.  I also remember Hemingway alluding to Holy Cross in The Sun Also Rises.  (Interviewer's note: Jake and Bill discuss the college, which H.L. Mencken attended, in chapter 12.)
Every time I read Hemingway I am overwhelmed by his perfection.  The language is so beautiful.
 
Q:  Do you remember where you were when you won the PEN/Hemingway Award?
A:  I do not remember, but my agent Eric probably told me. I do remember that Jackie Onassis came to the ceremony.   
 
Q:  What do you think about the re-release (Olive Edition) of The Known World?
A:  I just found out about it. I let the publishers make those decisions. I guess it will bring in new readers.  
Wayan Catan, Brophy College Preparatory, January 7, 2018