ED. NOTE: We are delighted to announce the winner of our Hemingway memorabilia contest. If you've read the Newsletter, you saw the comments from our friend Randall Scott Davis. Because of space constrictions we could only post a few of his photos, so we thought we would make all of the ones he sent us available here. We would love to have more photos and descriptions from other members and make our memorabilia an ongoing feature of the website!
I am a big fan of the writing of Ernest Hemingway and I have a home office full of Hemingway-related memorabilia   -- too much to fit into one photo.  Perhaps I am a part of the memorabilia because I wear a Hemingwayesque full white beard myself.
Starting with the obvious, I have a full collection of EH First Edition books.  In addition, I have several hundred other related books (biographies, criticism and EH first appearances) plus another hundred magazines.  One of my most unique collections is a one-of-a-kind collection of probably all the editions of For Whom the Bell Tolls (12 of them) from the First Edition in 1940 through 1946, and ranging in color from the original beige buckram cloth through grey, brown, green, blue, orange and more.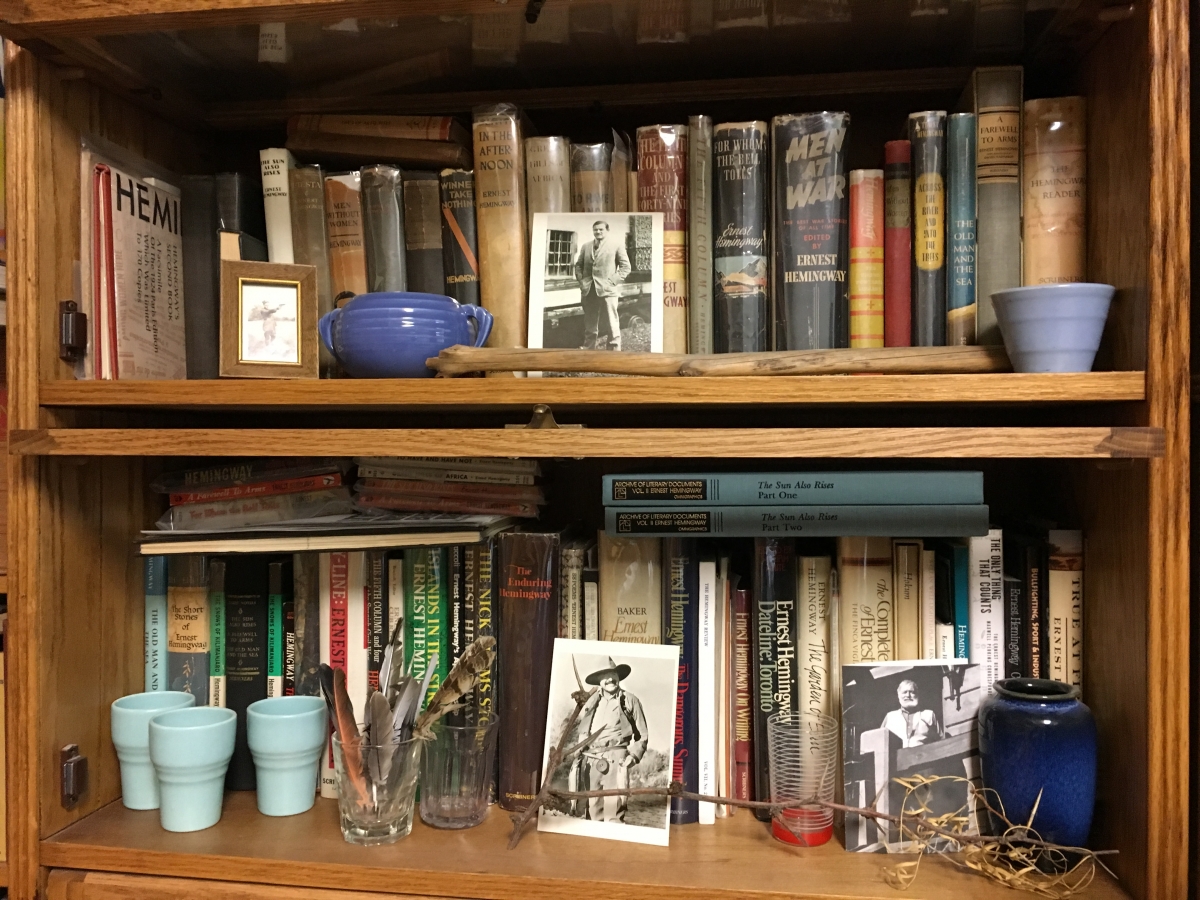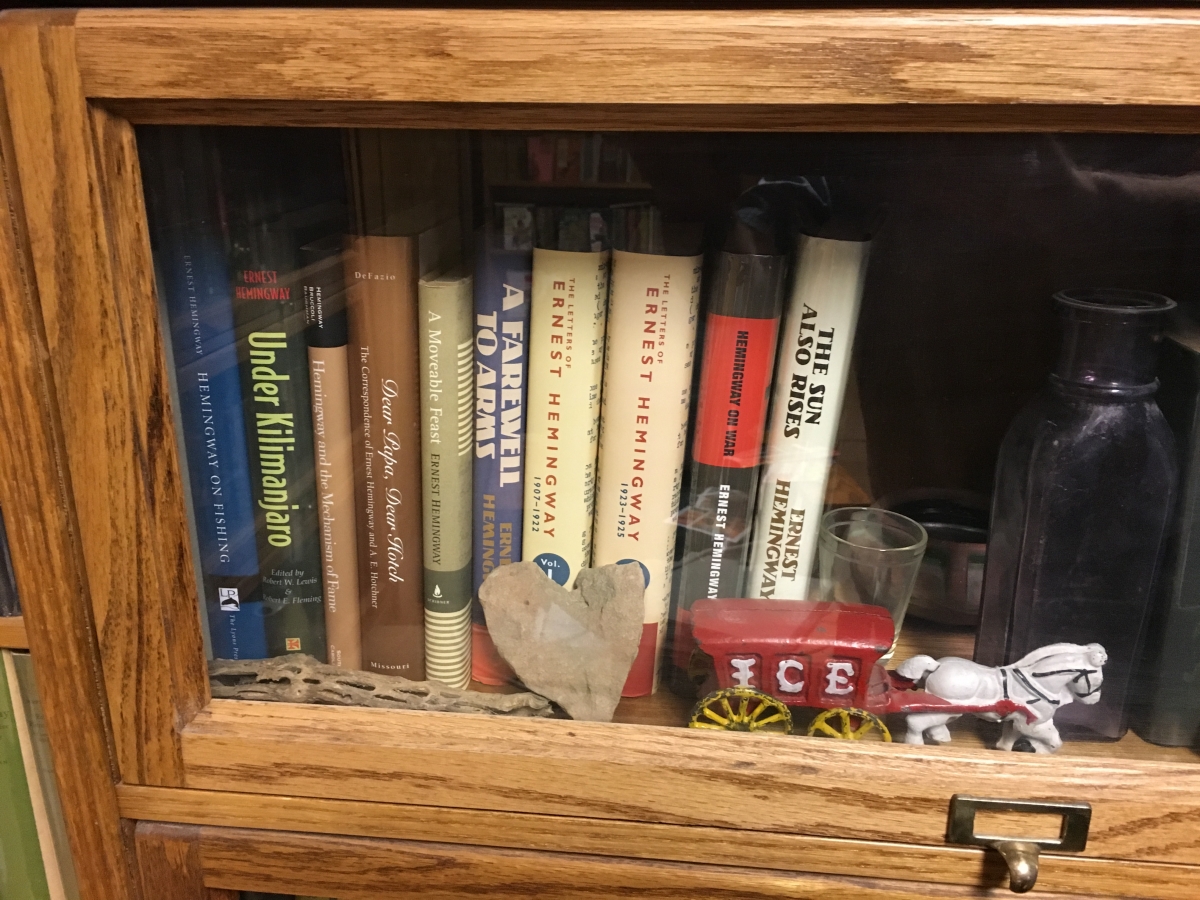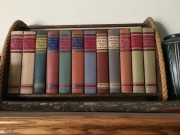 On my walls are a variety of photos and posters.  The centerpiece is an EH autograph framed with the famous Wisdom magazine photo.  There also are the EH passport photo poster, the USA stamp commemoration poster, and a poster of EH created using written phrases as brush-strokes (from Barnes & Noble when the revised A Moveable Feast came out).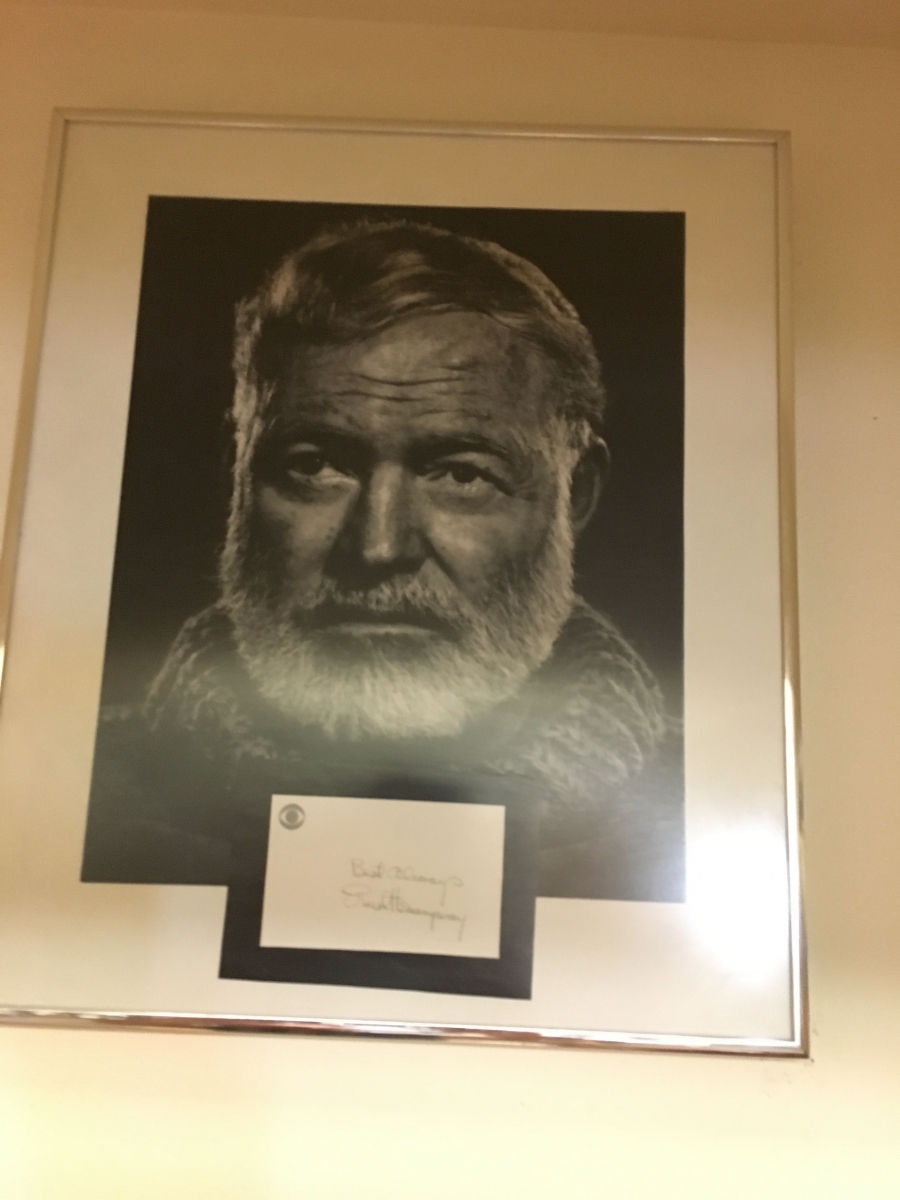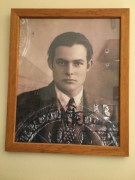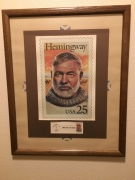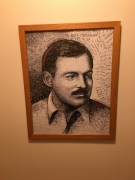 More unusual are a 1930s Underwood typewriter; a Nazi World War II dagger (not a Gott Mit Uns belt buckle, but a similar Nazi collectible); a pair of wood skis from the 1940s (the kind EH skied on from Schruns, Austria in the Twenties to Sun Valley, Idaho in the Thirties); and a cabinet full of curios that EH would have enjoyed (a Mammoth tooth, assorted wood-handled and bone-handled knives; and an autographed Hank Aaron baseball).  There is more, of course, from animal skins, horns and feathers to postcards, paperback books and assorted antiques from the 1899 to 1961.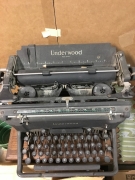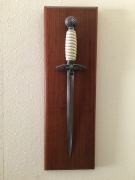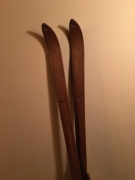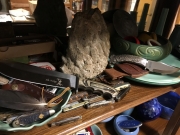 As all Hemingway enthusiasts know, his writings and his life have affected us all in many ways, and provides on-going pleasure and inspiration.
Randall Scott Davis, June 21, 2018