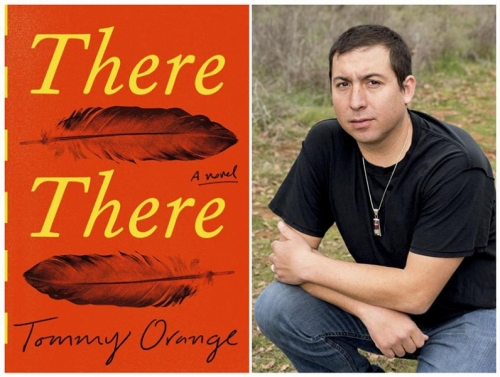 2019 PEN/ Hemingway Award2018 PEN/ Hemingway Award
Tommy Orange, There, There (Alfred A Knopf)
Orange's There There illuminates the lives of urban Native Americans, and explores their struggles with identity and authenticity.
This year's judges—authors Cristina Garcia, Dinaw Mengestu, and Scott Simon—called There There a "devastatingly beautiful novel, as acutely attuned to our current cultural and political condition as it is to the indelible legacy of violence that brought us here."  The judges added that "The breadth and scope of this novel are matched only by the fierce and relentless intelligence that Orange brings to his characters, who despite tragedy, heartbreak and loss, reside in a remarkable world of hard-earned grace."
"Orange's novel is striking in its range and depth, and it is exceptional for a debut novel to disrupt and expand the landscape of American fiction the way that There There has," said Literary Awards Program Director Nadxieli Nieto. "It is exactly this kind of groundbreaking work that the PEN/ Hemingway Award honors."
The PEN/Hemingway Awards ceremony is scheduled to take place at the John F. Kennedy Library in Boston on Sunday, April 7, 2019.