19th Biennial Hemingway Society Conference in Wyoming/Montana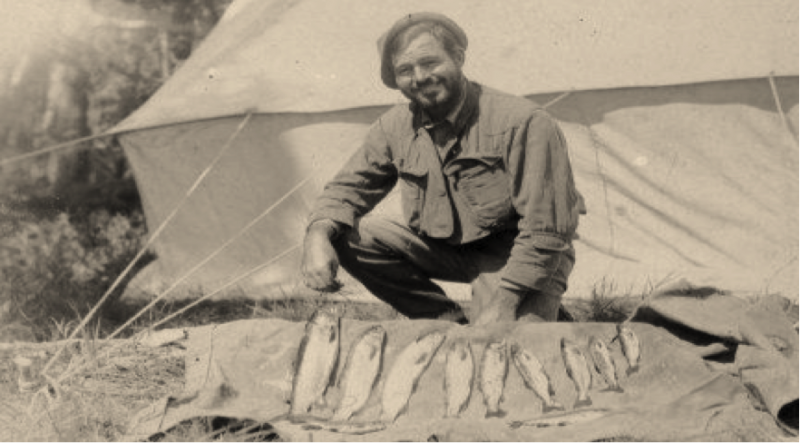 XIx International Hemingway Conference
Will be held In Wyoming and Montana
in the summer of 2020
We will begin in Sheridan, Wyoming, where A Farewell to Arms was finished and end in Cooke City, MT, from where final drafts of Death in the Afternoon and To Have and Have Not were mailed. The Hemingway Society invites you to join us in 2020 to celebrate the 80th anniversary of For Whom the Bell Tolls, experience some of the America's most pristine wilderness, and explore the final frontier of Hemingway scholarship.
From 1928 to 1940 Hemingway wrote A Farewell to Arms, Death in the Afternoon, Green Hills of Africa, To Have and Have Not and For Whom the Bell Tolls. He published the short story collections Winner Take Nothing and The First 49 Stories, as well as his only play –The Fifth Column and his only movie 'The Spanish Earth,' along with countless articles and correspondences for major periodicals. That these were also the years he visited the area along the Montana/Wyoming border outside Yellowstone's N.E. Entrance is no coincidence. Time and time again he returned to some of America's most primitive wilderness to hunt, fish and spend time with Pauline and the boys. More importantly, he came here to write and to accrue experiences that would appear in much of his later work. Protagonists Robert Jordan, Thomas Hudson, and Colonel Cantwell all hail from this region and the final short story of Hemingway's career is set here. 
More information and an official Call For Papers to come.  Check back for updates!
         "He could feel his heart beating against the pine needle floor of the forest."
                                                                                                                       – For Whom the Bell Tolls