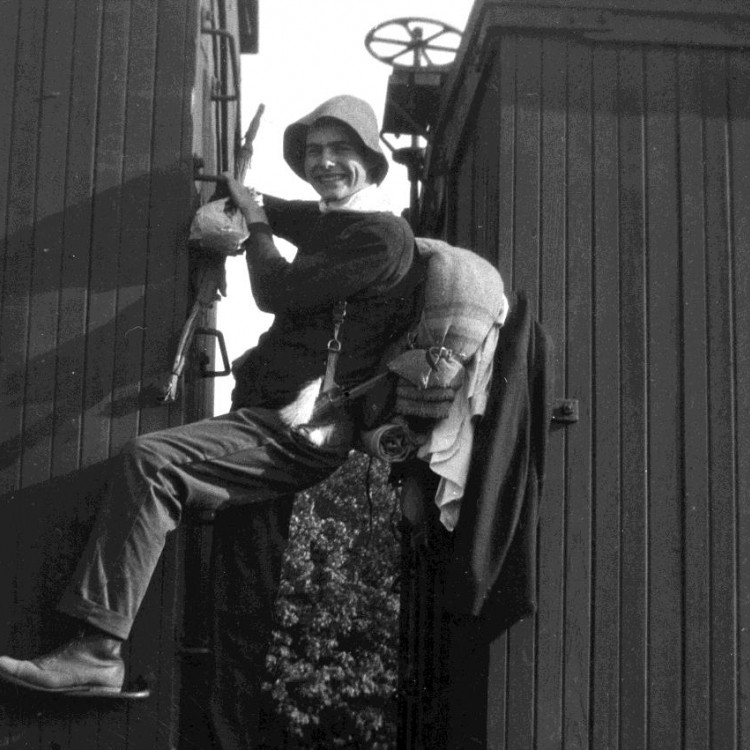 XVIIth Biennial International Ernest Hemingway Conference
Oak Park, Illinois / Dominican University
July 17-22,2016
AT HOME IN HEMINGWAY'S WORLD
Proposal Deadline Extended to 1 December 2015 (vernon@hendrix.edu)
The Hemingway family's homes in Oak Park accommodated a large, complex, intellectually curious, temperamentally diverse, ambitious, bold, and sometimes fragile family living in a rapidly changing village belonging to a deeply uncertain world. Their historical and cultural significance emerge not just from the fact that Ernest Hemingway spent his boyhood here, but also from relationships which were defined and negotiated within and beyond the walls of these homes, among the family members, between that family and the world, and between past and present.
Both insular and cosmopolitan, Oak Park nurtured Ernest's confidence, taught him the value of domesticity, and inspired his wanderlust. He left home after high school, returning after his wounding in Italy. At home but not at home, Hemingway wrote and drank in his third floor bedroom, walked around the village with his cane, and read about the war on the front porch. By the summer of 1919 his parents had kicked him out. Hemingway, of course, went on to become among the most famous American citizens of the world, making homes or spending extended periods in North America, Europe, Africa, even China—a veritable prototype for citizens of the global twenty-first century. After his father's funeral in 1928, Hemingway never returned to Oak Park. He was at home everywhere and nowhere in the world until that July 1961 day he left it for good.
If we become global citizens, crossing borders peacefully or through war, how do we remain wholly connected to family, friends, neighbors, to our sense of ourselves? How do places—geographical, imaginative, spiritual—become simultaneously "mysterious and homelike"? Where are we truly at home? And how do we attend to home's mysteries? What does it mean for readers to be at home with Hemingway and his world? Furthermore, how can Hemingway help us better understand what it means to be at home in the world in 2016?
Presentations and panels on all aspects of Hemingway Studies are welcome. The above description and following list are suggestive rather than definitive, though they do represent the broad scope of the post-conference essay collection:
Maternal and Paternal Legacies—Husbands and Wives—Sibling Tales I: Fictions—Sibling Tales II: Memoirs, Recollections, Correspondence—Incest in Hemingway—Grace's Paintings, Clarence's Photographs, and Ernest's Visual Imagination—Origins and Inheritances, Literary and Otherwise—Births and Birthings
Domestic Spaces—Home after War—Homes away from Home—Nostalgia—Models of Itinerancy—Road Trips, Train Rides, and Pilgrimages—From Congregationalist to Catholic—Growing up with Modernity
The Childhood Scrapbooks—Hemingway and the Invention of Adolescence—"The Woppian Way" and Other Juvenalia—Being Children, Having Children—Football and other Sports—Fishing and Leisure—Boyhood and the Man
Hemingway and the Chicago Renaissance—Midwestern Selves and Literatures—Oak Park Values and Influences—Oak Park Men: Ernest Miller Hemingway, Edgar Rice Burroughs, Frank Lloyd Wright—Chicago: Next Door Neighbor
Researching the Life: Local Resources, Tricks of the Trade, Tales from the Archives—Hemingway in the Classroom I: Teacher Perspectives—Hemingway in the Classroom II: Student Perspectives—Reading America in Hemingway: International Perspectives—Don't Forget the Poetry & Play—Veterans' Tales
One-page abstracts and 40-word professional bio to Alex Vernon by email (vernon@hendrix.edu) or post (Department of English, Hendrix College, 1600 Washington Avenue, Conway, Arkansas 72032 USA), by 1 October 1 December 2015. Graduate students should clearly indicate their status as such to be automatically considered for a Jim and Nancy Hinkle Travel Grant to help with conference expenses.